February 23, 2023 Daniel Levine
Pre-War Blues 78's Auction, page 1
Closes Thursday, February 23rd, 2023 at 7:00 pm PT
Dear Friends,
Daniel Levine was a long-time friend of mine. We talked several times a month about records. He passed away suddenly a year ago.
Daniel's will gave me first option to buy his collection and I did!
I have chosen to compile just ONE GREAT auction from his records and THIS IS IT!
Daniel loved Blues AND Gospel so there will be a bit of Gospel on this auction, as well as many great Blues classics and some super rarities!
There will be some titles here that rarely come up for auction these days.
To avoid disappointment, please use my call back system. Inform me if you'd like a call-back to tell you of the current top bids on records you want. Then you decide if you want to go higher or not.
E+ is the highest grade used. This is the old-time 78 grading system and I am very strict.
Enjoy the list and good luck to all!
Rest in peace, Daniel.

pg 1 • pg 2 • pg 3 • pg 4 • pg 5 • pg 6 • pg 7

Daniel Levine February 23rd Pre-War Blues 78's auction highlights

Printed (PDF) version of Daniel Levine February 23rd Pre-War Blues 78's auction

How to bid on my Monthly Auctions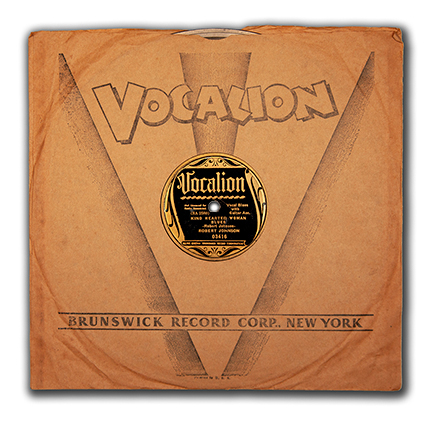 1. Robert Johnson — "Kind Hearted Woman Blues / Terraplane Blues" VOCALION 03416 • E- Yes, this is the most "common" Johnson title, BUT this copy is the true FIRST PRESSING containing TAKE ONE, which features his only GUITAR SOLO. Comes in original VOCALION sleeve too! MB $15,000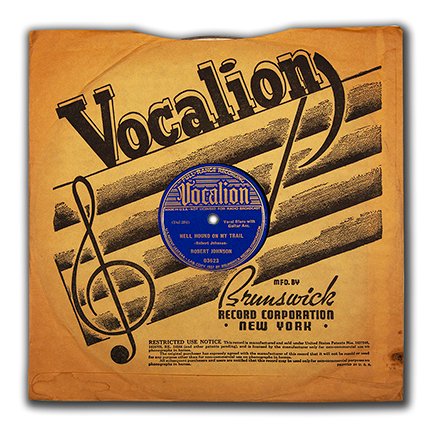 2. Robert Johnson — "Hell Hound On My Trail / From Four Until Late" VOCALION 03623 • E+ Stunning near perfect copy of his second most desirable 78 (after "Cross Roads Blues"). You NEVER see Johnsons this clean!!! MASTERPIECE! MB $20,000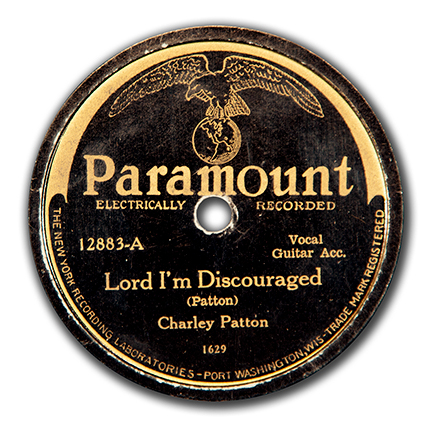 3. Charley Patton — "Lord I'm Discouraged / I'm Goin' Home" PARAMOUNT 12883 • V+ Anytime you can get a Patton graded better than V, you are doing great as most existing Pattons are V or less. This one plays loud and clear too! MB $8,000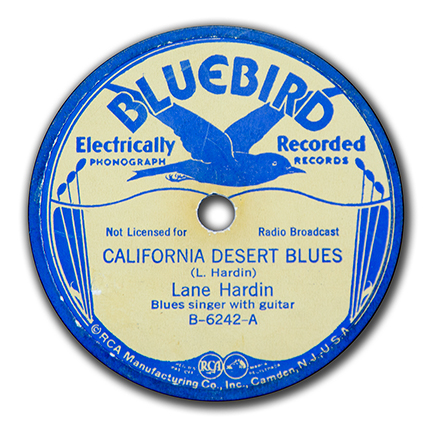 4. Lane Hardin — "California Desert Blues / Hard Time Blues" BLUEBIRD 6242 • E- Small #ol on B-side. ABSOLUTE MASTERPIECE and one of the GREATEST OBSCURE BLUES RECORDS of the 1930's! Both sides are stunning! MB $5,000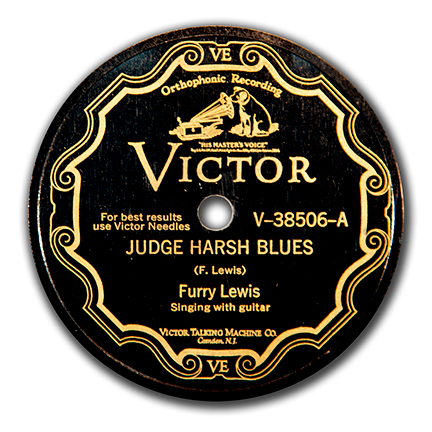 5. Furry Lewis — "Judge Harsh Blues / I Will Turn Your Money Green" VICTOR 38506 • EVery light grain . . . MASTERPIECE!!! Furry's BEST record!!! Almost NEVER for sale at any price! MB $5,000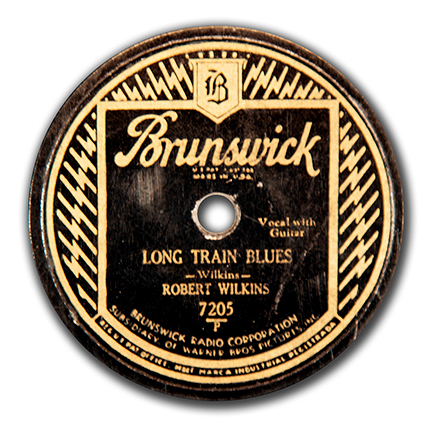 6. Robert Wilkins — "Long Train Blues / Alabama Blues" BRUNSWICK 7205 • V+ The Wilkins Brunswick releases are among the hardest of all Pre-War Blues records to find. They just never turn up and those that own them, do not sell them at any price! MB $5,000

Page 1
Page 2
Page 3
Page 4
Page 5
Page 6
Page 7

Daniel Levine February 23rd Pre-War Blues 78's Auction highlights