Pete Whelan's World-Class Jazz 78's collection, part 2: HIGHLIGHTS!
Closes Tuesday, November 28, 2023 at 7:00 pm PT
Peter Whelan was a friend of mine for over twenty years. He started collecting records in 1946 and was the founder of the Origin Jazz Library label in 1960 and of 78 Quarterly in 1967—THE magazine for 78 collectors for 35 years!
Pete sold me his entire collection shortly before he passed away in January at the age of 93. I am keeping some of the Blues records, but none of the Jazz. While I love Pre-War Jazz, I can't collect everything. Therefore, it is now my job to find new homes for all his great Jazz 78's.
If you collect vintage Jazz 78's from the 1920's and 1930's, Pete's collection will blow you away! He always went for the rarest of the rare. His collection contains many one-of-a-kind items.
Though my expertise is Blues, I feel I have graded Pete's Jazz records accurately. My highest grade is E+. I don't use New or N-. Therefore, anything I grade E+ should be perfect and could indeed be New Old Stock.
Since I grade very conservatively, you should be happy with your wins. If not, you will receive your money back. I think I have put fair (and even low) minimum bids on the records, so everyone has a chance.
This is the second of many Jazz auctions from the legendary Pete Whelan collection so stayed tuned for more.
Thank you and good luck to all!
Pete Whelan's Jazz 78's collection auction, part 2, COMPLETE LIST
Printed (PDF) version of Pete Whelan's Jazz 78's collection auction, part 2

How to bid on my Monthly Auctions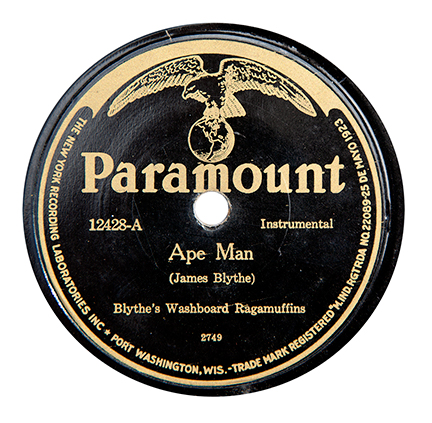 1. Blythe's Washboard Ragamuffins — "Ape Man / Your Folks" PARAMOUNT 12428 • E+ MB $500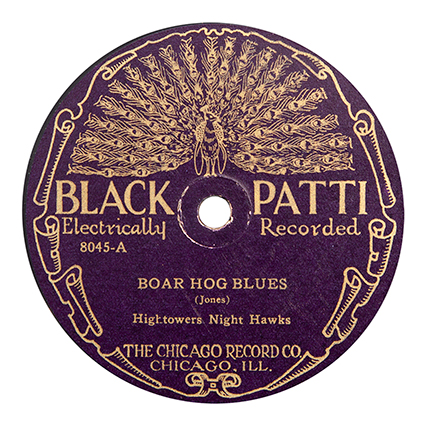 2. Hightowers Night Hawks — "Boar Hog Blues / Squeeze Me" BLACK PATTI 8045 • E+ MONSTER JAZZ RARITY and probably the FINEST KNOWN COPY!!! Here's your chance!!! Bid like crazy or you won't get it! MB $3,000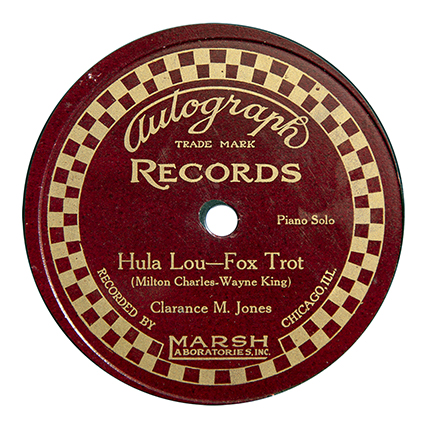 3. Clarance M. Jones — "Hula Lou / May Be" AUTOGRAPH No # • E MB $1,000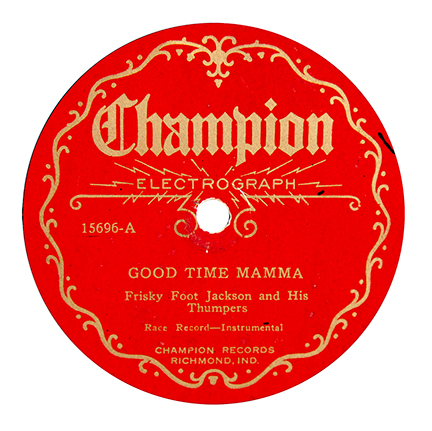 4. Frisky Foot Jackson And His Thumpers — "Good Time Mama / Maxwell Street Stomp" CHAMPION 15696 • E-/V+ MB $500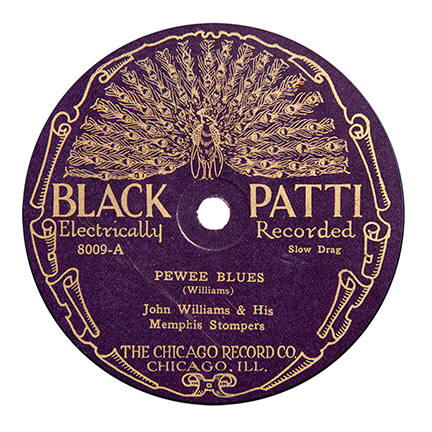 5. John Williams & His Memphis Stompers — "Pewee Blues / Now Cut Loose" BLACK PATTI 8009 • E/E+ Okay, you go!!! Probably the finest known copy!!! Bid crazy to win it or you won't. These just NEVER come up for sale. MB $3,000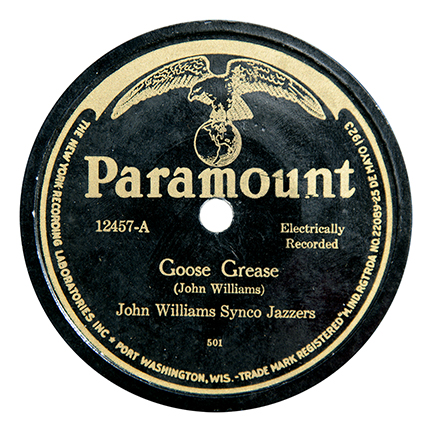 6. John Williams Synco Jazzers — "Goose Grease / Down In Gallion" PARAMOUNT 12457 • E+ BEST COPY KNOWN??? Monster Rarity!!! MB $1,000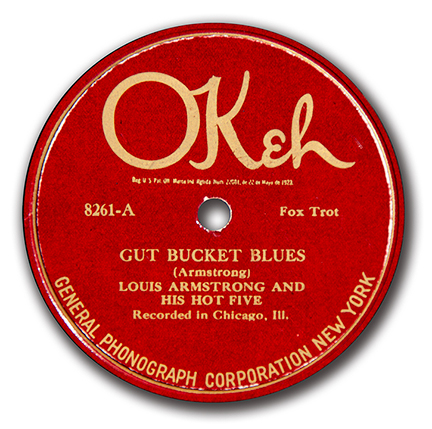 7. Louis Armstrong And His Hot Five — "Gut Bucket Blues/Yes! I'm In The Barrel" OKEH 8261 E/E- His very first record and tough to find in clean shape. MB $200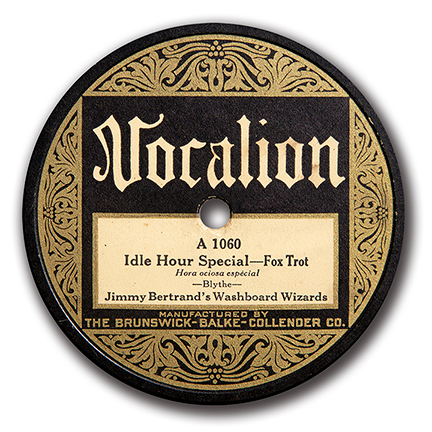 13. Jimmy Bertrand's Washboard Wizards — "Idle Hour Special/47th Street Stomp" VOCALION 1060 E- RARE MB $100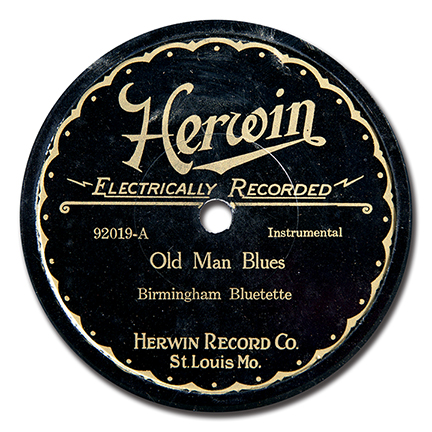 14. Birmingham Bluetette — "Old Man Blues/Back Home Blues" HERWIN 92019 V+ TOUGH MB $100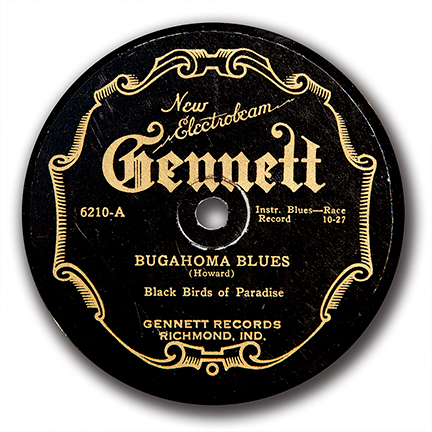 15. Black Birds Of Paradise — "Bugahoma Blues/Tishomingo Blues" GENNETT 6210 V+ TOP SHELF JAZZ RARITY MB $200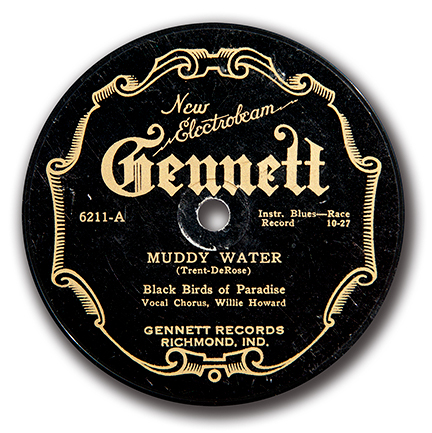 16. Black Birds Of Paradise — "Muddy Water / Sugar!" Gennett 6211 • V+ MB $200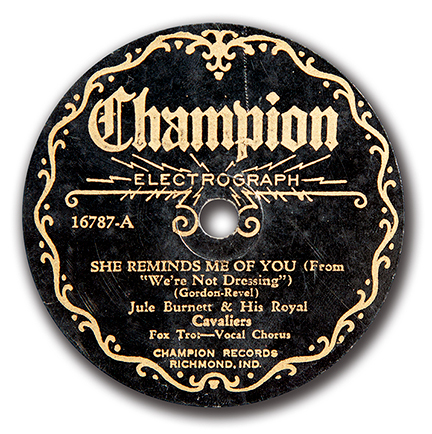 24. Jule Burnett & His Royal Cavaliers — "She Reminds Me Of You/I Ain't Lazy, I'm Just Dreaming" CHAMPION 16787 V+ RARE BLACK LABEL CHAMPION! MB $100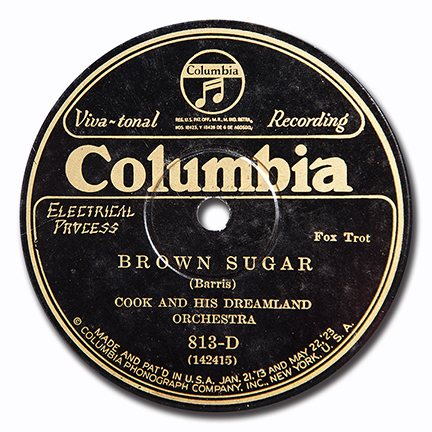 30. Cook And His Dreamland Orchestra — "Brown Sugar/High Fever" COLUMBIA 813 E+ MB $100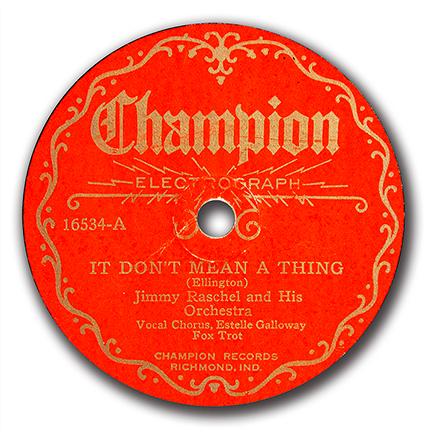 32. Jimmy Raschel/Paul Cornelius Orchestras — "It Don't Mean A Thing/Sentimental Gentleman From Georgia" CHAMPION 16534 E+ SCARCE MB $100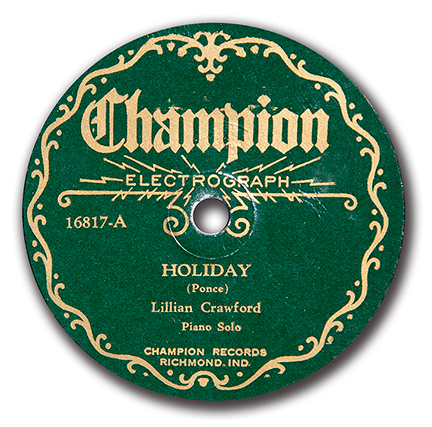 34. Lillian Crawford — "Holiday/In A Mist" CHAMPION 16817 E- RARE MB $100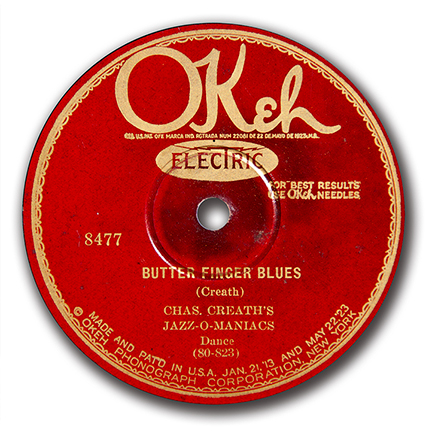 35. Chas. Creath's Jazz-O-Maniacs — "Butter Finger Blues/Crazy Quilt" OKEH 8477 E- MB $100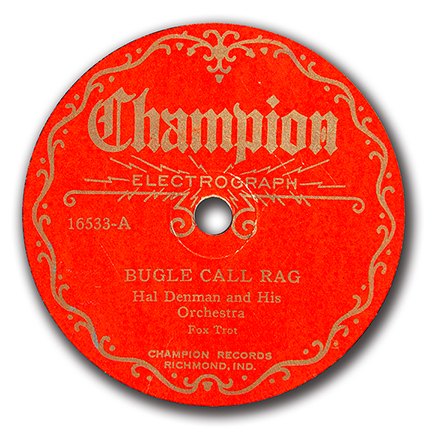 38. Hal Denman And His Orchestra — "Bugle Call Rag/I'll Never Be The Same" CHAMPION 16533 E+ MB $150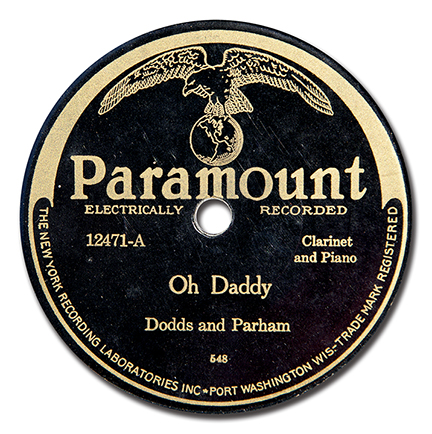 39. Dodds And Parham — "Oh Daddy/ Sweet Patunia" PARAMOUNT 12471 E-/V+ MB $100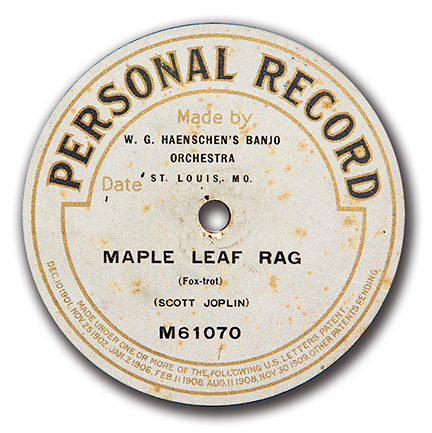 48. W. G. Haenschen's Banjo Orchestra — "Maple Leaf Rag/BLANK" PERSONAL RECORD 61070 V+ RARE!!! EARLY RAG TIME ITEM MB $100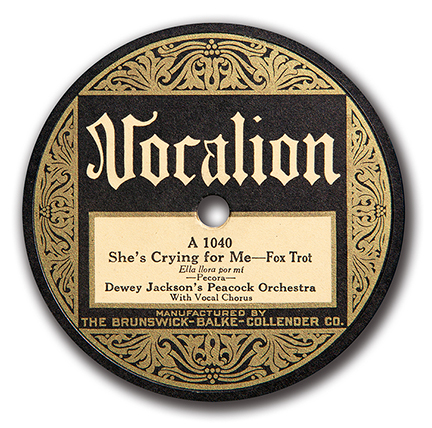 50. Dewey Jackson's Peacock Orchestra — "She's Crying For Me/Capitol Blues" VOCALION 1040 E/E+ A-side has some pressing indentations MB $100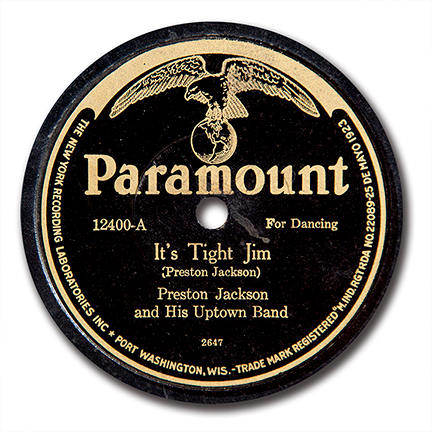 52. Preston Jackson And His Uptown Band — "It's Tight Jim/Harmony Blues" PARAMOUNT 12400 V+ MB $100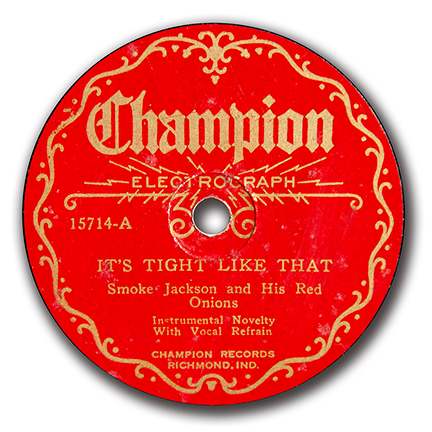 54. Smoke Jackson And His Red Onions — "It's Tight Like That/West End Blues" CHAMPION 15714 E- MB $200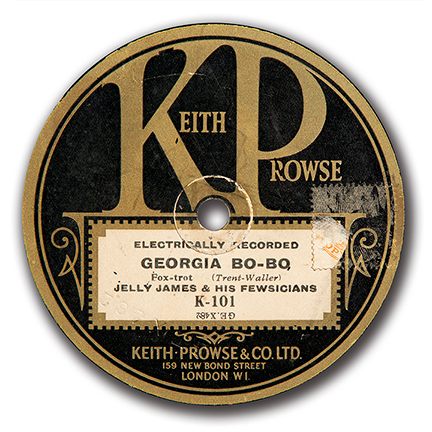 55. Jelly James & His Fewsicians — "Georgia Bo-Bo/Make Me Know It" KEITH PROWSE 101 V+ Rare MB $100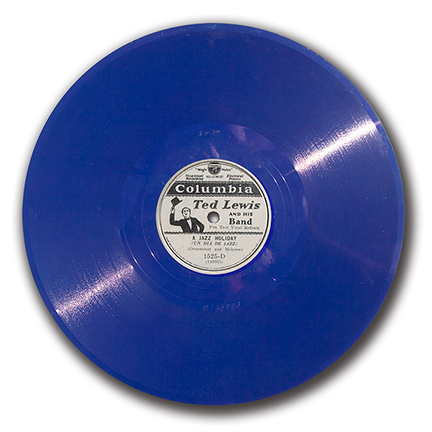 58. Ted Lewis And His Band — "A Jazz Holiday/Jungle Blues" COLUMBIA 1525 E+ BLUE WAX, slight pressing indentations MB $100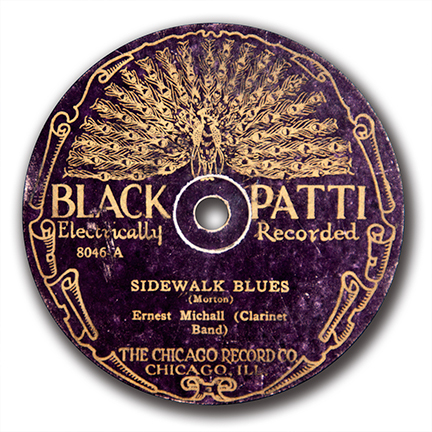 60. Ernest Michall (Clarinet Band) & His New Orleans Boys — "Sidewalk Blues / Toledano Street Blues" BLACK PATTI 8046 • V Two edge chips on B-side, not into the grooves. How many of these are known to still exist??? MB $1,000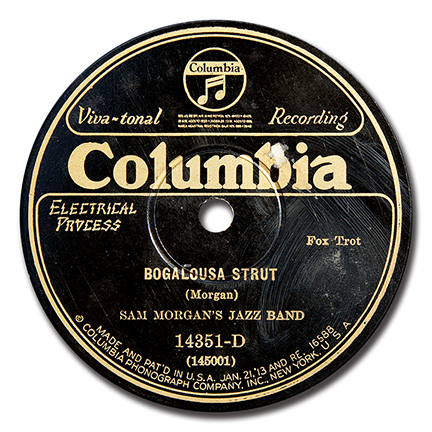 62. Sam Morgan's Jazz Band — "Bogalousa Strut/Short Dress Gal" COLUMBIA 14351 E MB $200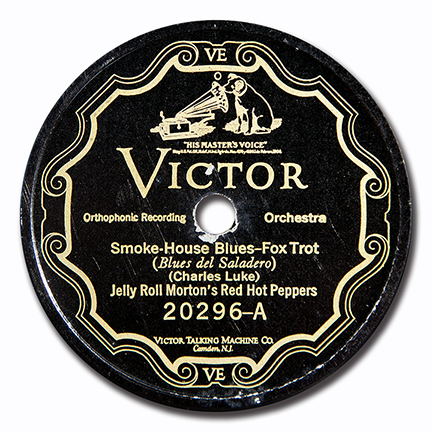 63. Jelly Roll Morton's Red Hot Peppers — "Smoke-House Blues/Steamboat Stomp" VICTOR 20296 E MB $100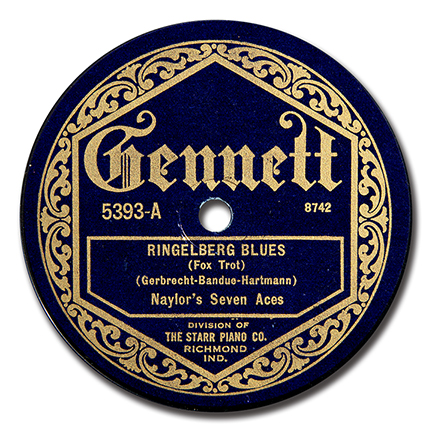 65. Naylor's Seven Aces — "Ringelberg Blues/Ain't That Hateful" GENNETT 5393 E to E+ MB $100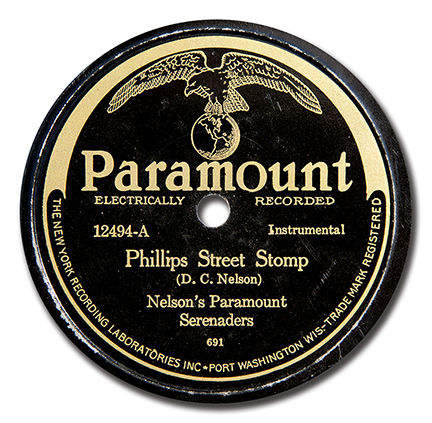 66. Nelson's Paramount Serenaders — "Phillips Street Stomp/Nelson Blues" PARAMOUNT 12494 V+ MB $100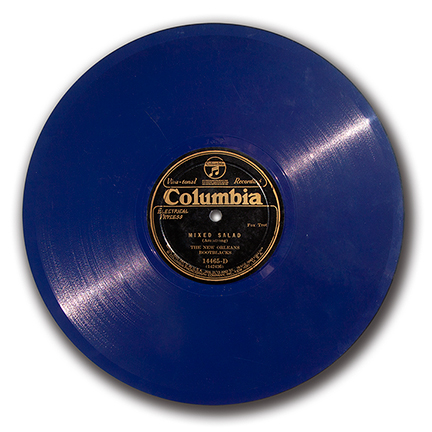 67. The New Orleans Bootblacks — "Mixed Salad/I Can't Say" COLUMBIA 14465 E- BLUE WAX MB $100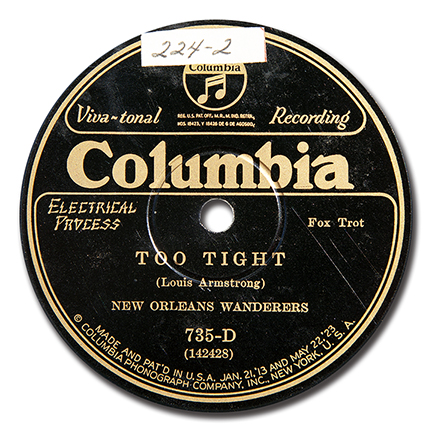 68. The New Orleans Wanderers — "Too Tight/Papa Dip" COLUMBIA 735 E+ MB $100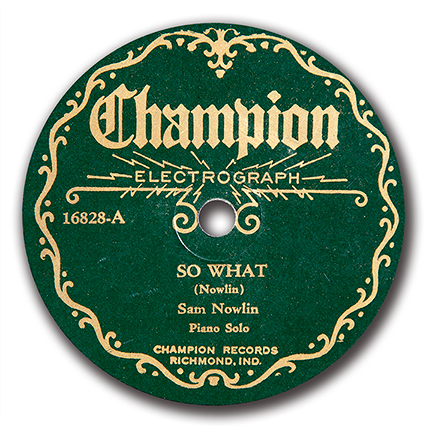 69. Sam Nowlin — "So What/Change" CHAMPION 16828 V+/E- RARE MB $100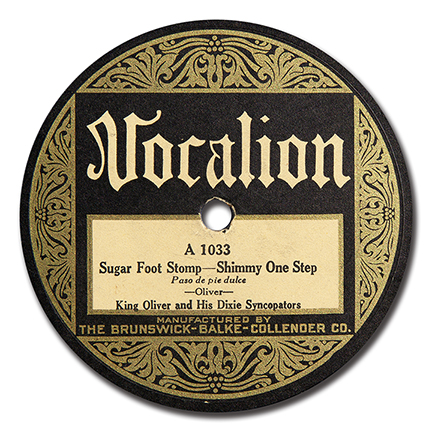 71. King Oliver And His Dixie Syncopators — "Sugar Foot Stomp/Wa Wa Wa" VOCALION 1033 E MB $200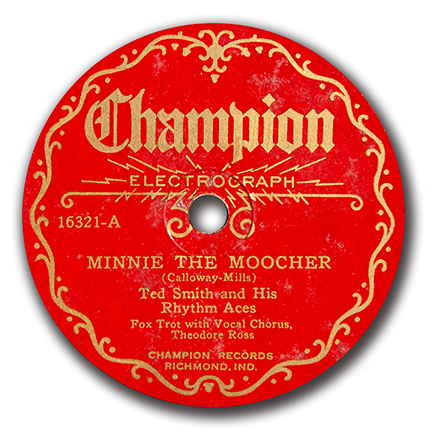 76. Ted Smith And His Rhythm Aces — "Minnie The Moocher/Jig Time" CHAMPION 16321 E MB $100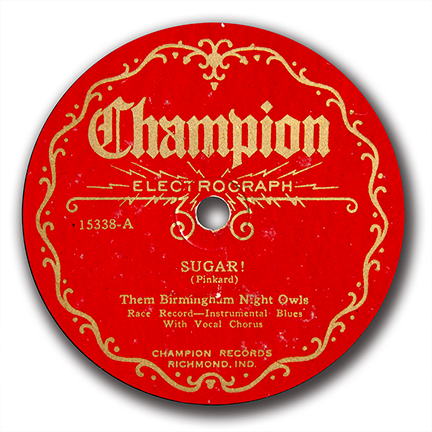 79. Them Birmingham Night Owls — "Sugar!/Neck Bones And Beans" CHAMPION 15338 V+ RARE MB $100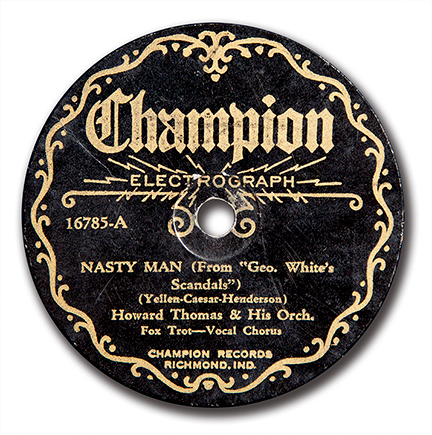 81. Howard Thomas & His Orch. — "Nasty Man/White Heat" CHAMPION 16785 E- RARE MB $100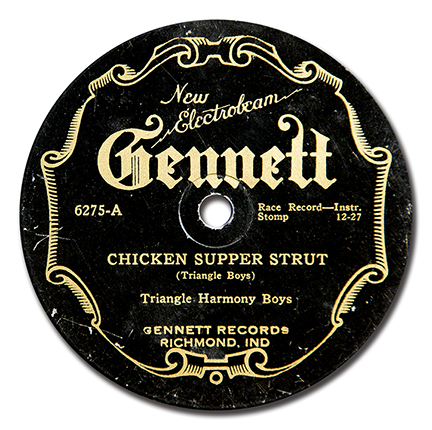 83. Triangle Harmony Boys — "Chicken Supper Strut/Sweet Patootie" GENNETT 6275 V RARE MB $100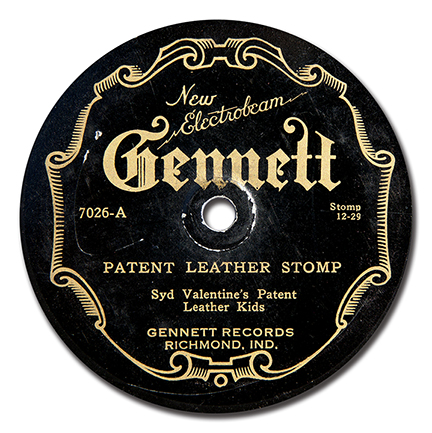 85. Syd Valentine's Patent Leather Kids — "Patent Leather Stomp/Rock And Gravel" GENNETT 7026 E- RARE MB $100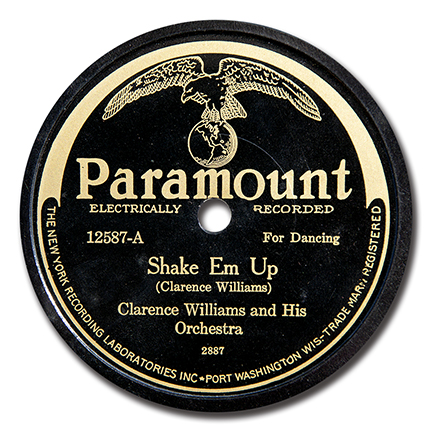 92. Clarence Williams And His Orchestra — "Shake Em Up / Jingles" PARAMOUNT 12587 E+ Gorgeous copy MB $250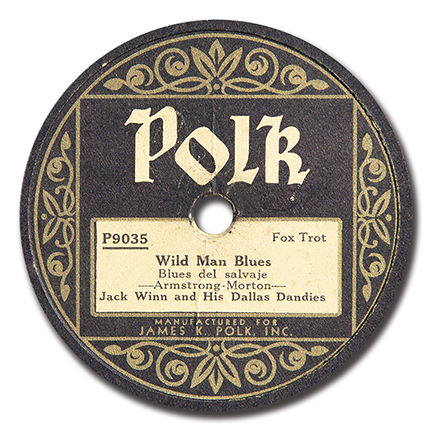 97. Jack Winn And His Dallas Dandies — "Wild Man Blues/After You've Gone" POLK 9035 V+ RARE!! MB $100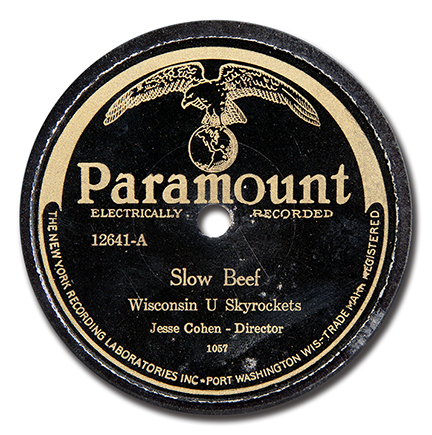 98. Wisconsin U Skyrockets — "Slow Beef/It's A Sin" PARAMOUNT 12641 E MB $200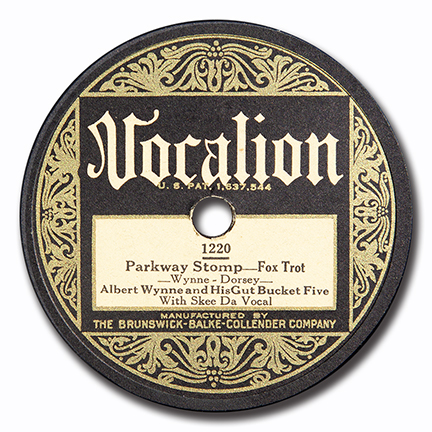 99. Albert Wynne And His Gut Bucket Five — "Parkway Stomp / Down By The Levee" VOCALION 1220 • E- RARE MB $300
Pete Whelan's Jazz 78's collection auction, part 2, complete list!
Good luck, everybody!
John Tefteller

Next Month:
PETE WHELAN PRE-WAR BLUES 78's Collection — Part 3!!