The FINAL Ralph DeLuca Collection of
Welcome to the 5th and FINAL auction of great Blues 78's from the record collection of Ralph DeLuca!
THIS IS IT!! When these are gone, there will be NO MORE! Some are fresh, never before offered, while others are unsold lots from the previous four auctions.

ALL will be sold at minimum bid or higher — nothing will be held back.
In addition to a great selection of Pre-War Blues, Mr. DeLuca also had a small selection of Post War Blues, including more than a few top shelf rarities!
Bid like you want to own them and you just might! And take advantage of the "call back" system of bidding on those items you REALLY want to own!
There should be something for each and every Blues collector looking over this auction. There are records here not seen for sale in decades . . . and some may never be seen again.
This is your chance to add some legendary rarities and just plain great records to your collection. Be prepared though — the great stuff is going to go for a lot of money!
E+ is the highest grade used. This is the old-time 78 grading system and I am very strict.
Enjoy the list!

Click here for Ralph DeLuca's Pre-War Blues 78's auction, Auction #5, full list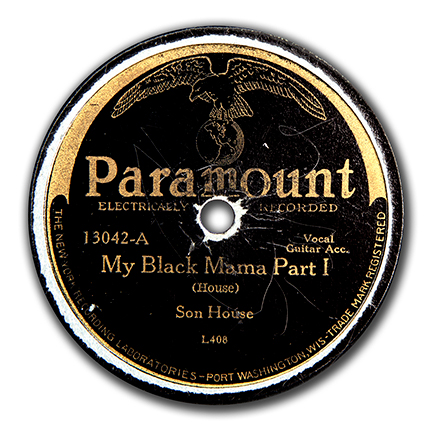 1. Son House — "My Black Mama Part I / My Black Mama Part II" PARAMOUNT 13042 • V- His MASTERPIECE and one of the most ICONIC of all Blues records. Exactly THREE known copies including this one! NEVER for sale at any price!!! MB $10,000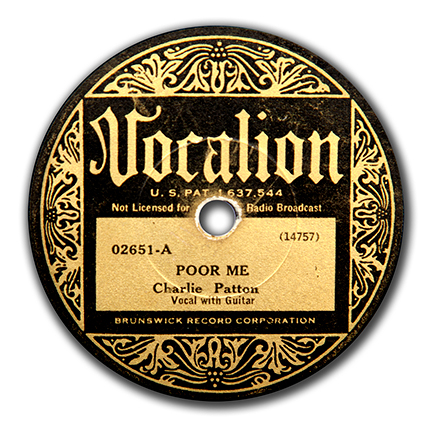 2. Charlie Patton — "Poor Me / 34 Blues" VOCALION 02651 • E- Something you almost never see: A CLEAN PATTON!!! Gorgeous copy with just a few light scuffs that do not affect play!!! About 8 of these known to have survived and this is one of the very best copies! You will look long and hard to find a clean Patton!! MB $10,000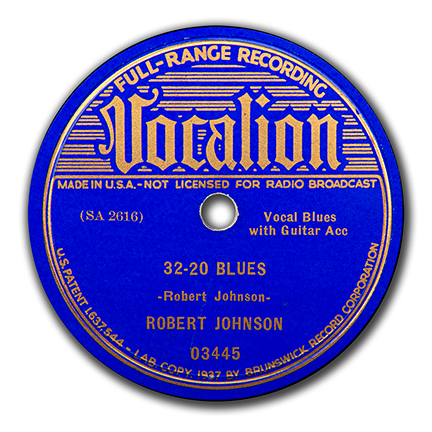 3. Robert Johnson — "32-20 Blues / Last Fair Deal Gone Down" VOCALION 03445 • E GORGEOUS, ALMOST PERFECT COPY of one of the toughest Johnsons to find!!! Super INVESTMENT grade example! Clean Johnsons have been selling for more and more all the time. MB $10,000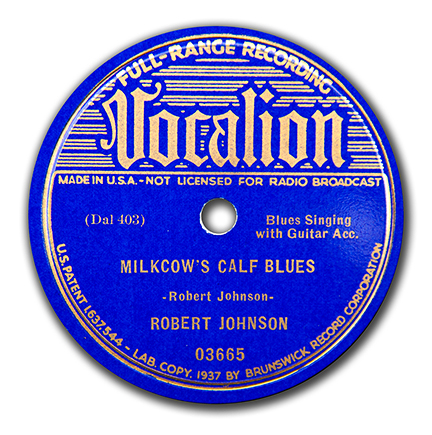 4. Robert Johnson — "Milkcow's Calf Blues / Malted Milk" VOCALION 03665 • E+/E Just about flawless copy!!! Yeah, it's one of the more common ones, but it sure is not common in this kind of condition! INVESTMENT GRADE!!! MB $10,000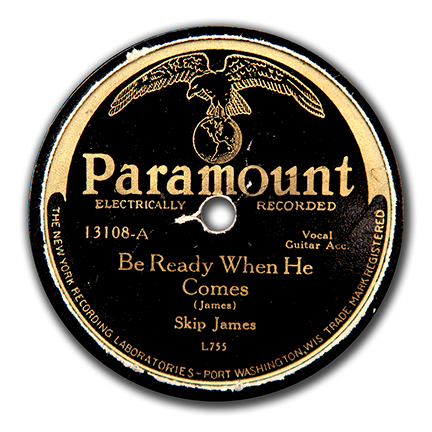 5. Skip James — "Be Ready When He Comes / Jesus Is A Mighty Good Leader" PARAMOUNT 13108 • V About three known copies of this one! This copy has a repaired edge problem that plays through—probably your only chance to ever own a copy! MB $8,000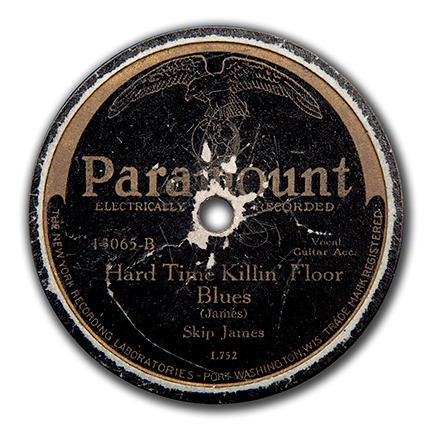 6. Skip James — "Hard Time Killin' Floor Blues / Cherry Ball Blues" PARAMOUNT 13065 • POOR Yeah it is ROUGH . . . but there are only two or three of these known and it does indeed play all the way through without skipping. MASTER-PIECE of the of the genre and one of the Top Ten Blues records of all time. MB $8,000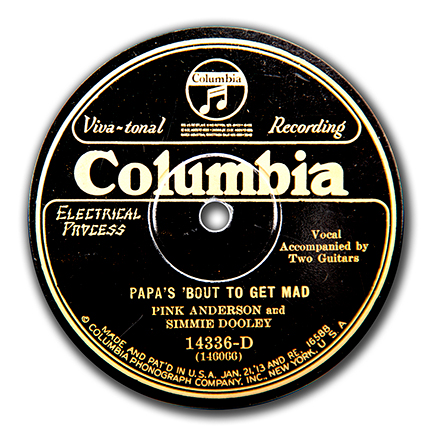 8. Pink Anderson And Simmie Dooley — "Papa's 'Bout To Get Mad / Gonna Tip Out Tonight" COLUMBIA 14336 • E/E+ TOUGH ONE AND OH, SO CLEAN!!! MB $800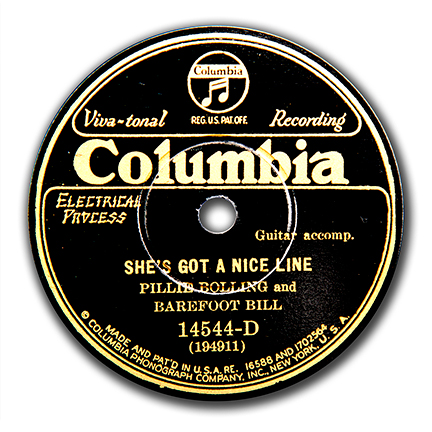 9. Pillie Bolling And Barefoot Bill —"She's Got A Nice Line/I Don't Like That" COLUMBIA 14544 E+ Immaculate copy MB $800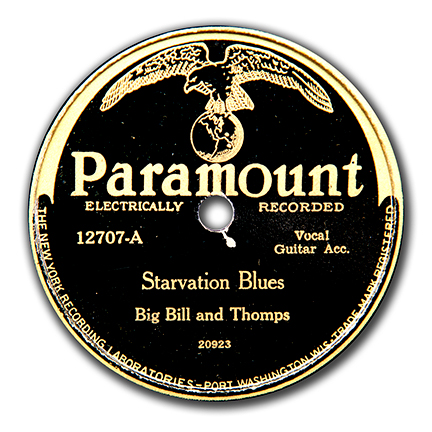 10. Big Bill And Thomps (Broonzy) — "Starvation Blues / Down In The Basement Blues" PARAMOUNT 12707 • E BROONZY MASTERPIECE . . . AND OH, so clean and shiny!!! MB $1,000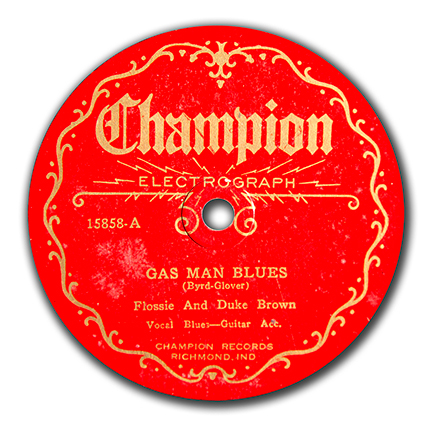 13. Flossie And Duke Brown — "Gas Man Blues/Pig Meat Mama" CHAMPION 15858 E- Mae Glover and John Byrd, Nice!!! MB $300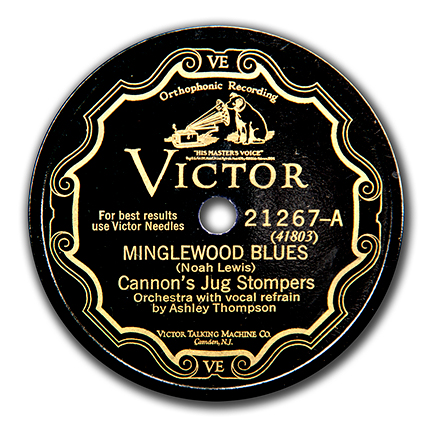 14. Cannon's Jug Stompers — "Minglewood Blues / Madison Street Rag" VICTOR 21267 • E MASTERPIECE and squeaky clean copy! MB $1,000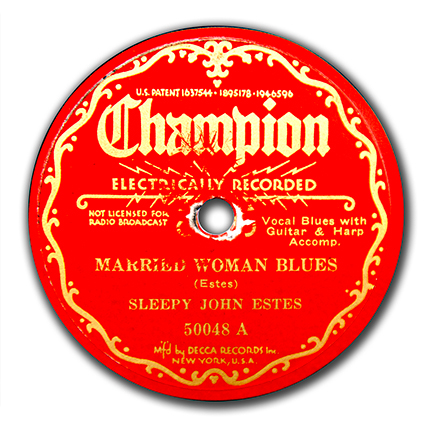 16. Ida Cox — "Married Man Blues/Georgia Hound Blues" PARAMOUNT 12263 E NICE AND CLEAN EARLY ONE MB $100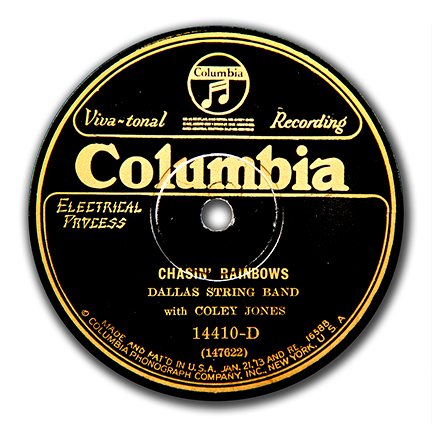 17. Dallas String Band With Coley Jones — "Chasin' Rainbows /I Used To Call Her Baby" COLUMBIA 14410 • E ONE OF R. CRUMB'S ALL TIME FAVORITE RECORDS MB $400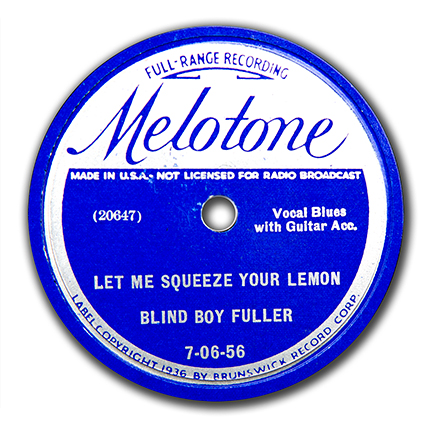 26. Blind Boy Fuller — "Let Me Squeeze Your Lemon/My Baby Don't Mean Me No Harm" MELOTONE 7-06-56 E CLASSIC AND CLEAN!!! MB $200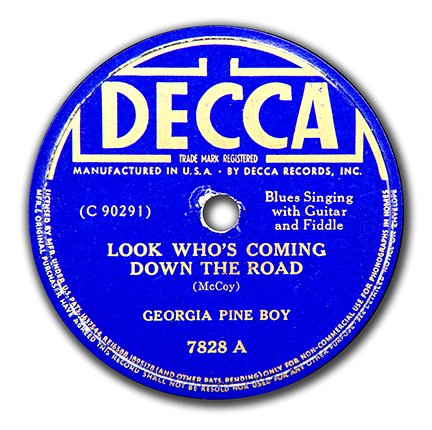 27. Georgia Pine Boy — "Look Who's Coming Down The Road/The World Is A Hard Place To Live In" DECCA 7828 E- Kansas Joe McCoy does his take on Tommy Johnson's "Maggie Campbell" and it is REALLY GREAT! If you can't afford the Johnson, this will do nicely for a substitute. MB $300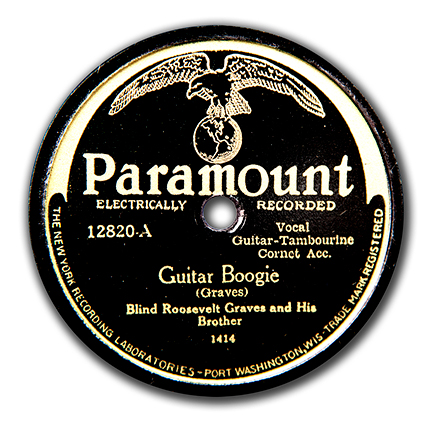 30. Blind Roosevelt Graves And His Brother — "Guitar Boogie/New York Blues" PARAMOUNT 12820 V+ PARAMOUNT CLASSIC MB $300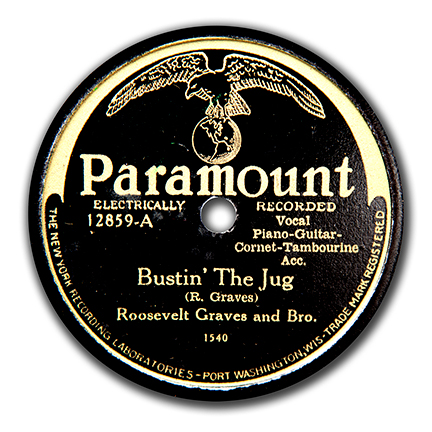 31. Roosevelt Graves And Bro. — "Bustin' The Jug / Crazy About My Baby" PARAMOUNT 12859 E- HARDER ONE MB $500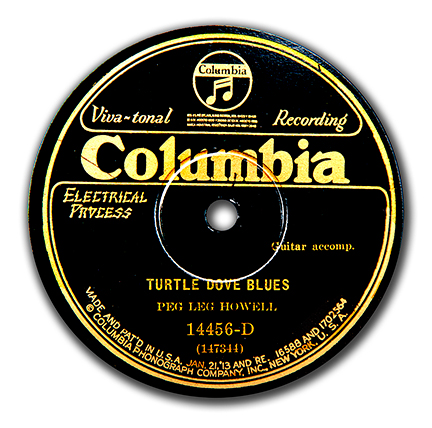 40. Peg Leg Howell — "Turtle Dove Blues/Walkin' Blues" COLUMBIA 14456 E+ With small one inch lam crack on B-side only MB $300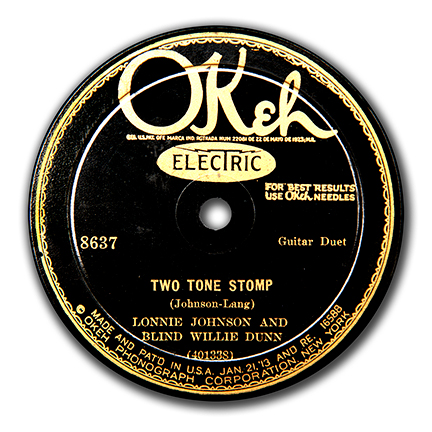 52. Lonnie Johnson And Blind Willie Dunn — "Two Tone Stomp/Have To Change Keys To Play These Blues" OKEH 8637 E/E+ GREAT ONE!!!! MB $300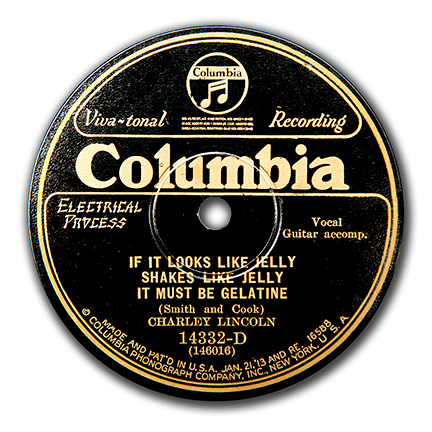 61. Charley Lincoln — "If It Looks Like Jelly Shakes Like Jelly It Must Be Gelatine/Ugly Papa" COLUMBIA 14332 E MB $300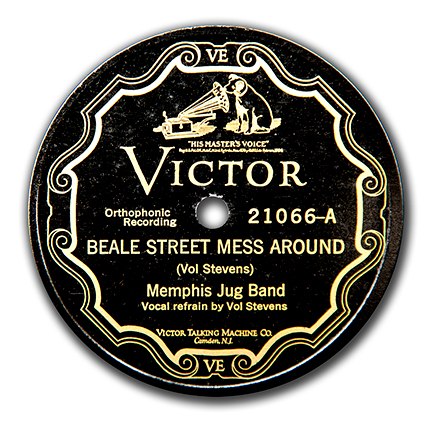 65. Memphis Jug Band — "Beale Street Mess Around/I'll See You In The Springtime" VICTOR 21066 E+ MB $300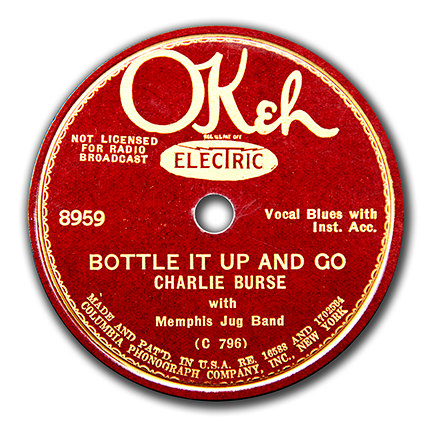 67. Charlie Burse With The Memphis Jug Band — "Bottle It Up And Go / Insane Crazy Blues" OKEH 8959 • E+ MB $500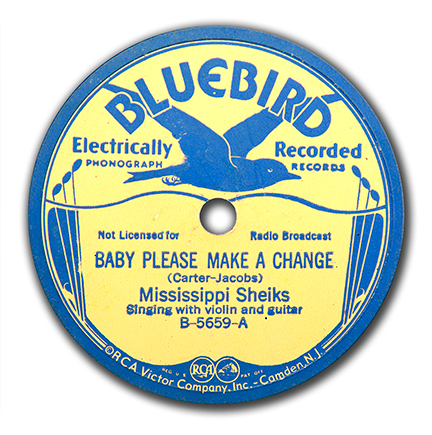 72. Mississippi Sheiks — "Baby Please Make A Change / Somebody's Got To Help Me" BLUEBIRD 5659 E-/E+ MB $300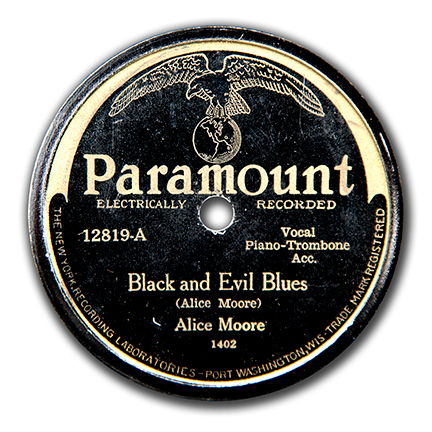 75. Alice Moore — "Black And Evil Blues/Broadway Street Woman Blues" PARAMOUNT 12819 E-/E+ MB $200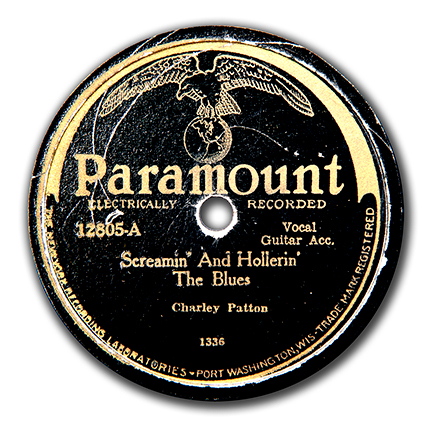 76. Charley Patton — "Screamin' And Hollerin' The Blues / Mississippi Bowevil Blues" PARAMOUNT 12805 • G YEAH, it's pretty darn worn, but it does play through without skipping and it's a LOT cheaper than a clean copy would be! MB $2,000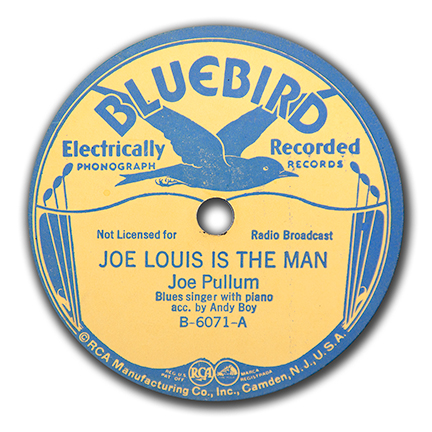 80. Joe Pullum/Peter Clayton — "Joe Louis Is The Man/Peter's Blues by Peter Clayton" BLUEBIRD 6071 E MB $100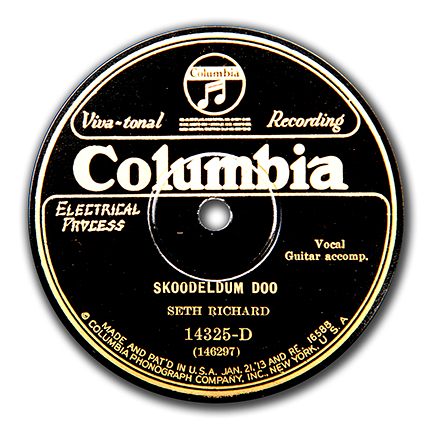 86. Seth Richard — "Skoodeldum Doo /Lonely Seth Blues" COLUMBIA 14325 E+ GREAT ONE AND VERY SCARCE MB $500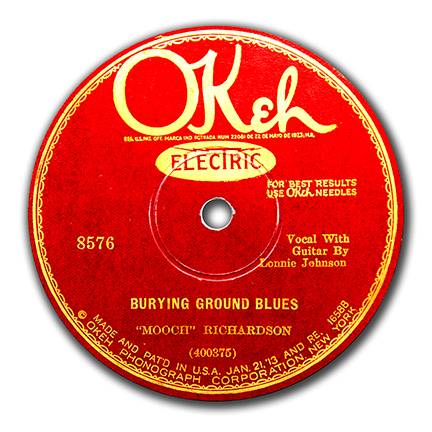 87. "Mooch" Richardson — "Burying Ground Blues / Big Kate Adams Blues" OKEH 8576 • E+ GREAT ONE MB $500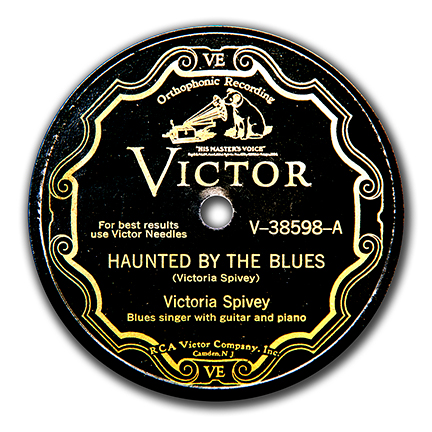 93. Victoria Spivey — "Haunted By The Blues/Lonesome With The Blues" VICTOR 38598 E NICE ONE, light grain MB $100
Post War Blues 78':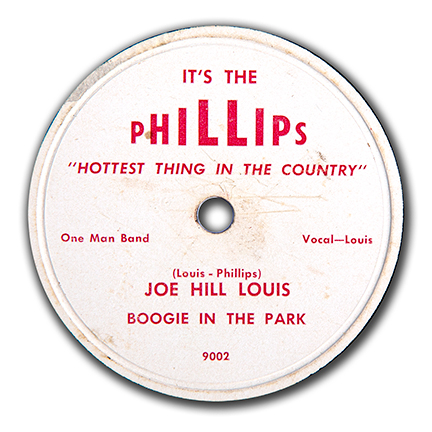 98. Joe Hill Louis — "Boogie In The Park / Gotta Let You Go" IT'S THE PHILLIPS 9002 • V And here it is!!! The very first SUN record!!! And what a record!!! Less than ten known copies . . . an E+ copy is $15,000.00 or more these days. MB $2,500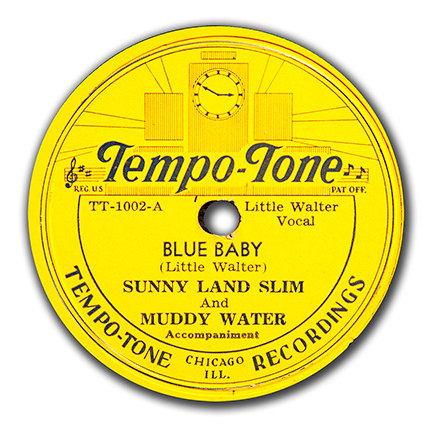 99. Sunnyland Slim And Muddy Waters And Little Walter — "Blue Baby / I Want My Baby" TEMPO-TONE 1002 • E Chicago Blues MASTERPIECE and super, super rare with less than TEN copies known to still exist! Absolutely essential to any Post War collection! MB $2,500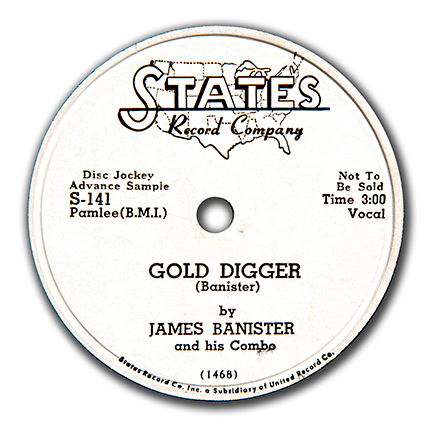 103. James Banister And His Combo — "Gold Digger/Blues And Trouble" STATES 141 V WHITE LABEL PROMO—CHICAGO BLUES MASTERPIECE MB $25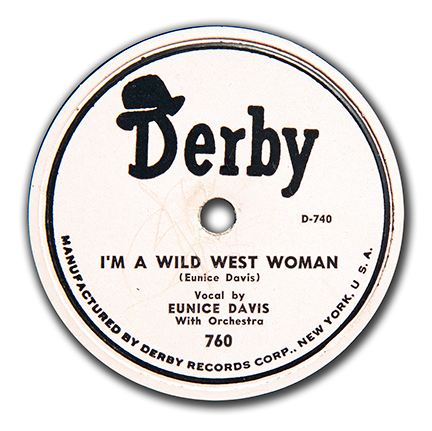 110. Eunice Davis — "I'm A Wild West Woman/Evening Train" DERBY 760 E Great Female Rockin' Blues MB $30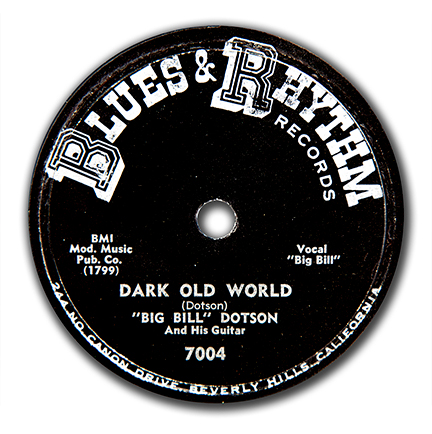 114. "Big Bill" Dotson — "Dark Old World /Thinking Life Over" BLUES & RHYTHM 7004 E- FABULOUS MB $500
124. Smokey Hogg — "My Christmas Baby/New Year's Eve Blues" MODERN 630 E MB $25
125. John Lee Hooker And His Guitar — "Burnin' Hell / Miss Sadie Mae" SENSATION 21 • E+ Tough one and this copy is store stock NEW MB $200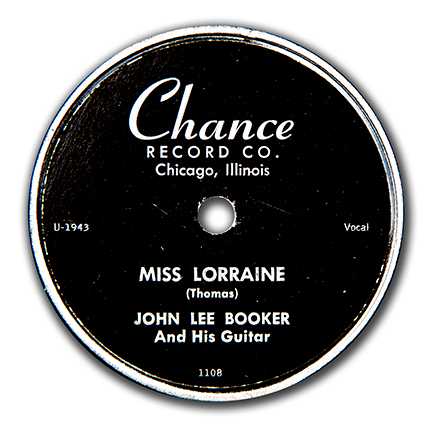 126. John Lee Booker And His Guitar — "Miss Lorraine/Talkin' Boogie" CHANCE 1108 E Hazy pressing MB $100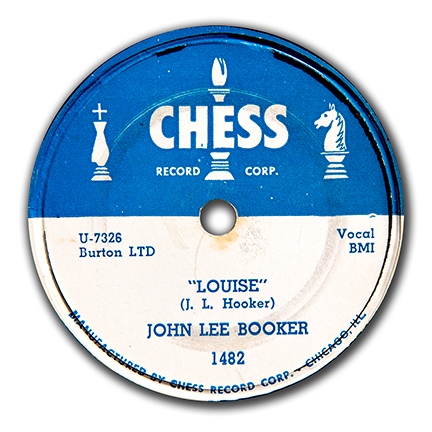 128. John Lee Booker — "Louise/Ground Hog Blues" CHESS 1482 E Hazy pressing MB $100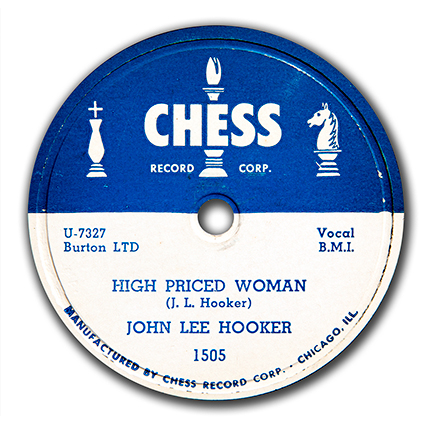 129. John Lee Hooker — "High Priced Woman/Union Station Blues" CHESS 1505 E Hazy pressing MB $100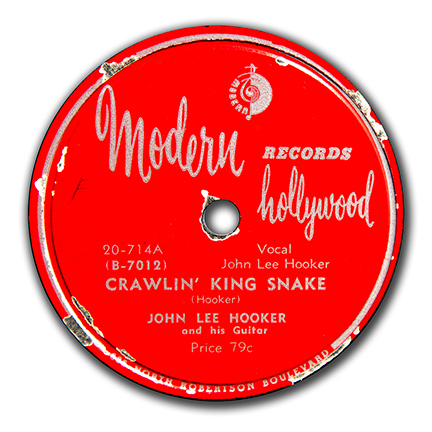 131. John Lee Hooker — "Crawlin' King Snake/Drifting From Door To Door" MODERN 714 E+ Tiny label tears as shown in photo MB $100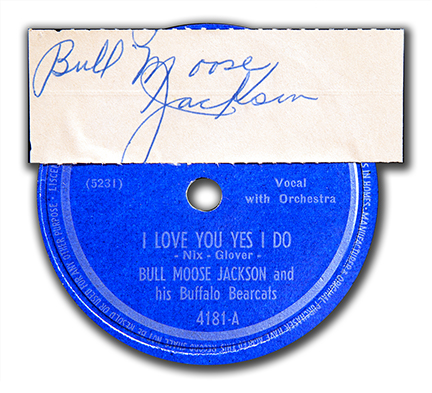 135. Bull Moose Jackson And His Buffalo Bearcats — "I Love You Yes I Do/Sneaky Pete" KING 4181 E+ This record, and the next three by him as well, all have AUTOGRAPHED LABELS! They came from an old store stock where Mr. Jackson had come to sign autographs and meet his fans. MB $50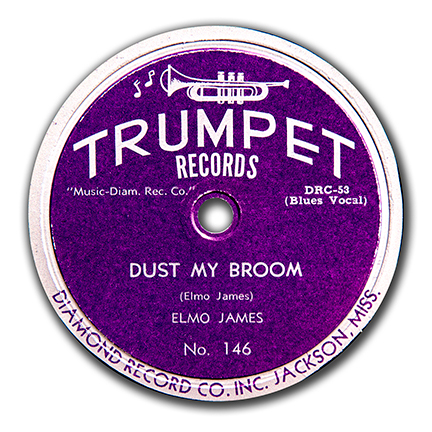 141. Elmo James — "Dust My Broom / Catfish Blues" TRUMPET 146 • E HIS FIRST RECORD!!! Hazy pressing MB $400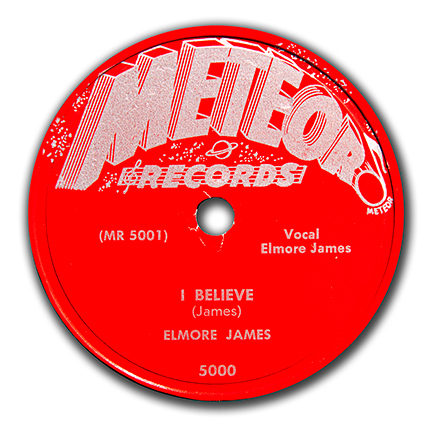 142. Elmore James — "I Believe/I Held My Baby Last Night" METEOR 5000 E MB $100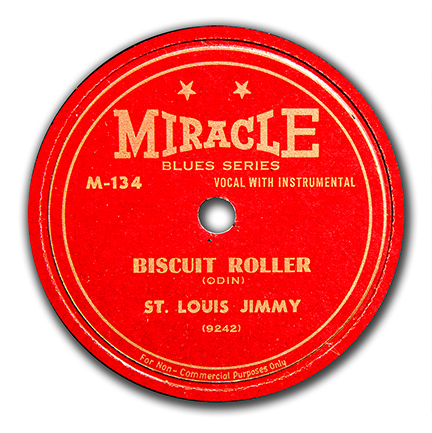 146. St. Louis Jimmy — "Biscuit Roller/I'm Sorry Now" MIRACLE 134 E+ MB $50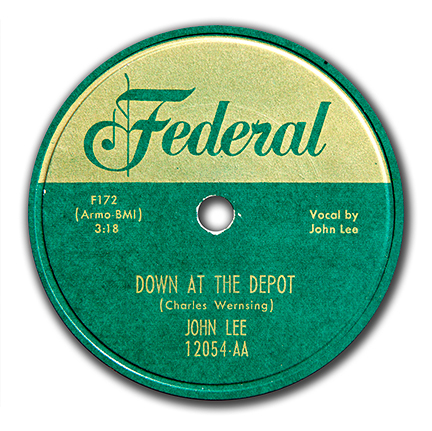 157. John Lee — "Down At The Depot / Alabama Boogie" FEDERAL 12054 • E+ GREAT AND RARE!!! Hazy pressing MB $300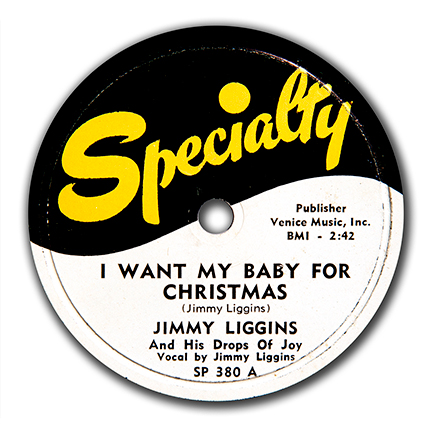 160. Jimmy Liggins And His Drops Of Joy — "I Want My Baby For Christmas/Shuffle-Shuck" SPECIALTY 380 E MB $20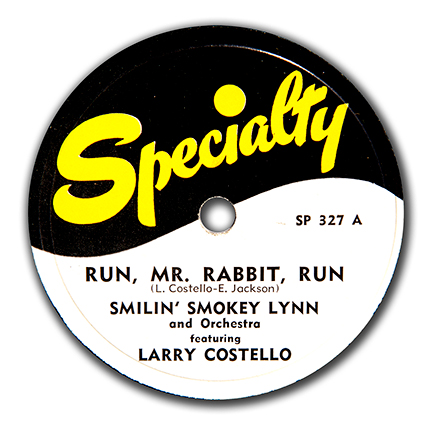 161. Smilin' Smokey Lynn — "Run, Mr. Rabbit, Run/Lonesome Lover Blues" SPECIALTY 327 E+ Tough one MB $50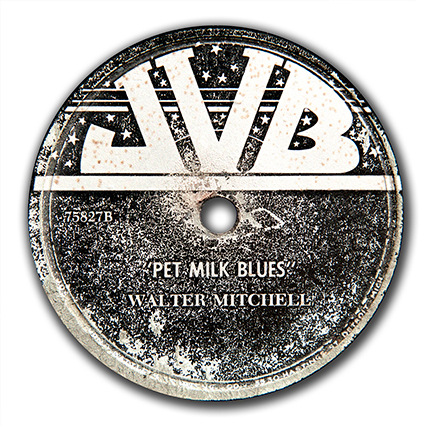 166. Walter Mitchell — "Pet Milk Blues/Stop Messing Around" J V B 75827 V RARE!!! Less than ten known copies!!! Labels are faded as shown MB $30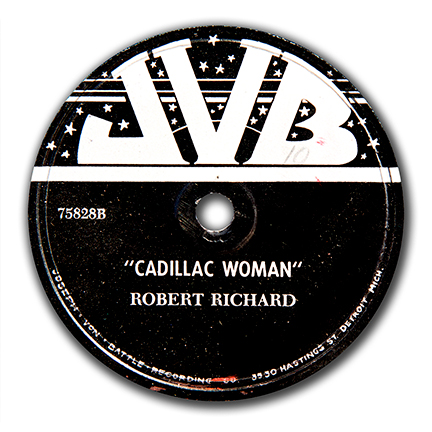 173. Robert Richard /Joseph Von Battle — "Cadillac Woman /Looking For My Woman" J V B 75828 • V ULTRA RARE AND FANTASTIC!!! Less than ten known copies MB $300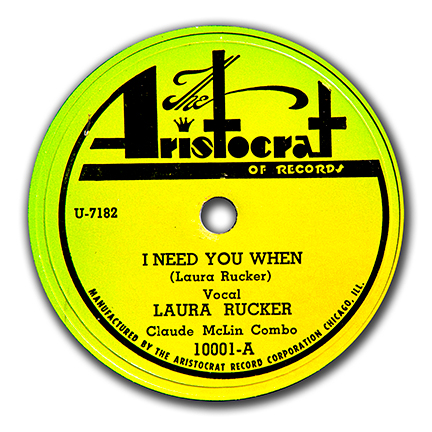 174. Laura Rucker — "I Need You When/Again" ARISTOCRAT 1001 E+ RARE!! She made a couple for Paramount in 1931 and then came back with this one in 1949—this is actually rarer than her Paramounts!!! MB $200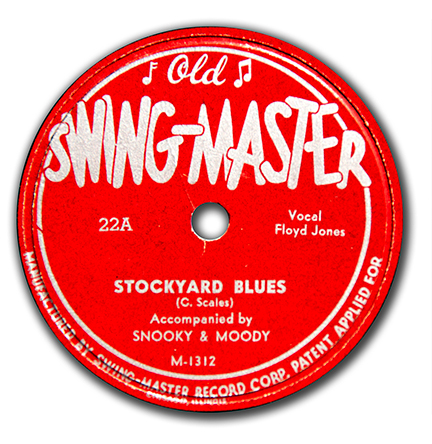 177. SSnooky & Moody — "Stockyard Blues / Keep What You Got" OLD SWINGMASTER 22 E+Essential Post War Blues with Snooky Pryor and Moody Jones. Also released on MARVEL, this one is much more affordable than the ultra rare Marvel. Label was owned by legendary Chicago DJ and record producer Al Benson. MB $300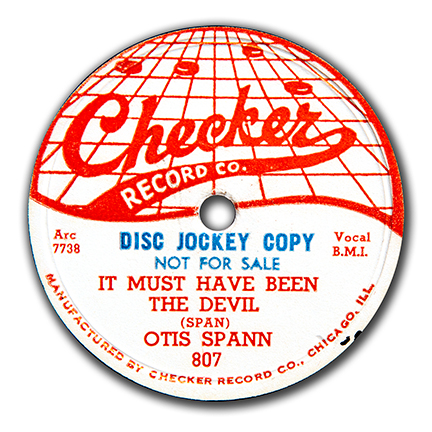 178. Otis Spann — "It Must Have Been The Devil / Five Spot" CHECKER 807 • E- WHITE LABEL PROMO with slightly hazy pressing—CHICAGO BLUES MASTERPIECE! MB $300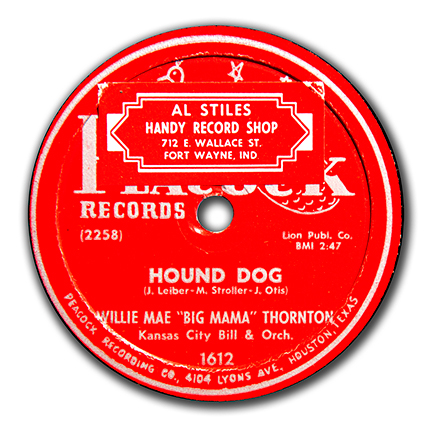 181. Willie Mae "Big Mama" Thornton — "Hound Dog/Night Mare" PEACOCK 1612 E- ALL TIME CLASSIC MB $25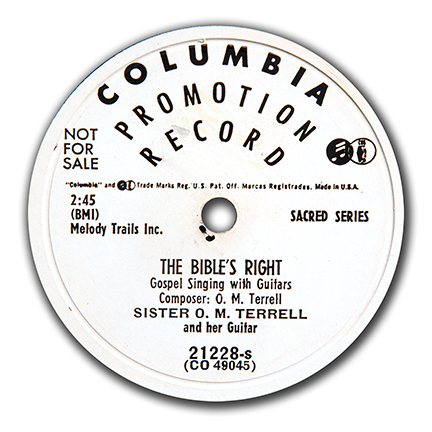 182. Sister O. M. Terrell And Her Guitar — "The Bible's Right / Lord I Want You To Lead Me On" COLUMBIA 21228 • E+ WHITE LABEL PROMO pressed on thin VINYL, the sound just leaps from the grooves! POST WAR MASTERPIECE that sounds like a 1930 PARAMOUNT! MB $100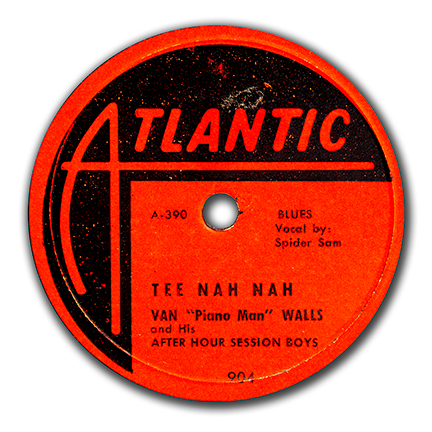 188. Van "Piano Man" Walls And His After Hour Session Boys — "Tee Nah Nah/Ain't Gonna Scold You" ATLANTIC 904 E+ CLASSIC NEW ORLEANS MB $25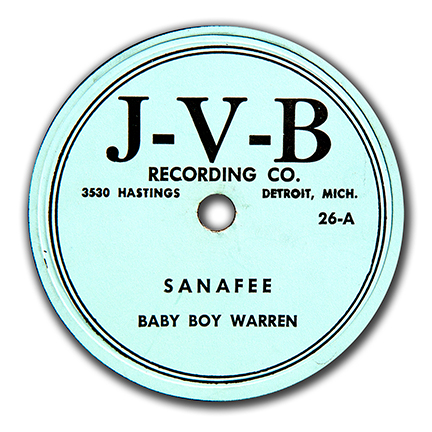 191. Baby Boy Warren — "Sanafee / Hello Stranger" J-V-B 26 • E- RARE MB $200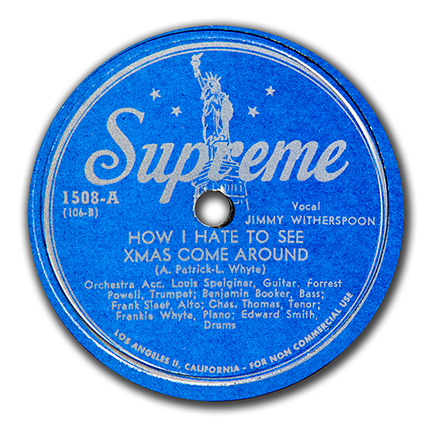 196. Jimmy Witherspoon — "How I Hate To See Xmas Come Around/Hey Mr. Landlord" SUPREME 1508 E MB $20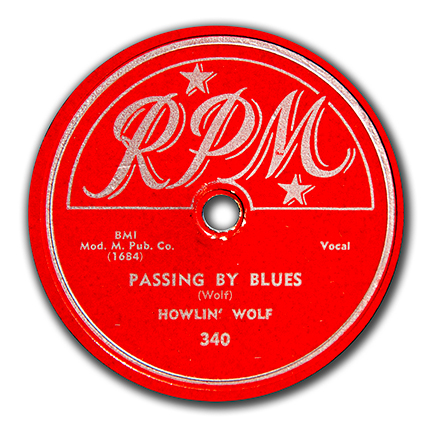 197. Howlin' Wolf — "Passing By Blues/Crying At Daybreak" R P M 340 E- The Wolf recorded the A-side again later at CHESS as "Smokestack Lightning"— Hazy pressing MB $50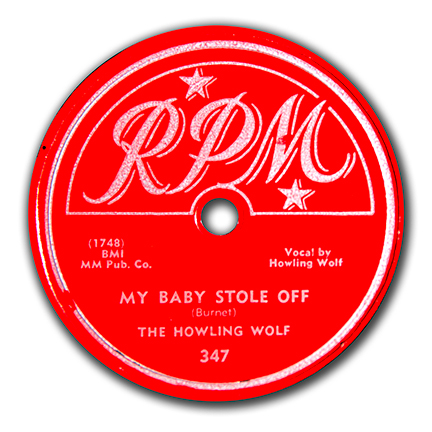 198. The Howling Wolf — "My Baby Stole Off/I Want Your Picture" R P M 347 E Hazy pressing MB $100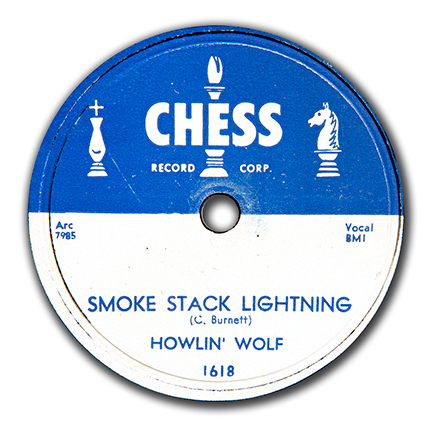 199. Howlin' Wolf — "Smoke Stack Lightning/You Can't Be Beat" CHESS 1618 E All Time Classic, Hazy pressing MB $100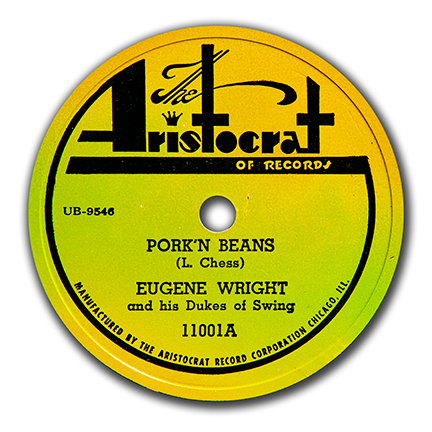 201. Eugene Wright And His Dukes Of Swing — "Pork'n Beans/Dawn Mist" ARISTOCRAT 11001 E+ MB $50
My December 13th DeLuca Pre-War Blues 78's Auction #5, full list:
Good luck, everybody!
John Tefteller