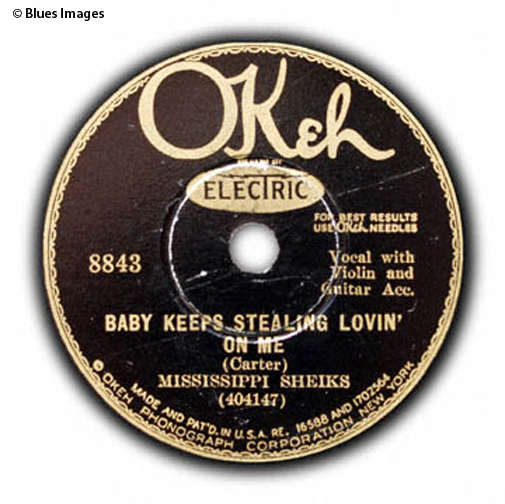 "Baby Keeps Stealing Lovin' "
The Mississippi Sheiks

Okeh 8843
The very first Pre-War Blues Record I ever found! I was 16 years old, and it was in a pile of original Okeh stock that was being dumped at the Sundown Swap Meet in Whittier, CA. I traded it for a Jack Benny radio transcription at the time, then, years later, I was visiting with Richard Nevins, from Yazoo and told him the story of my First-Ever Pre-War Blues record, which I had traded away.
He smiled and asked me if I still had it. I replied "No." He reached into his 78 collection and pulled out that same exact record! Richard then gave it to me as a present, saying "This means more to you than it does to me."
Thanks, Richard!